It's been a soggy week out there for much of the Eventing Nation. The hurricane or tropical storm or whatever you want to call this gnarly rainbow-colored blob dumped buckets on everyone in its wake for days.
Joaquin must not have gotten the memo that this is prime horse show season. Nature fail!
If there could not be a hurricane in northeast Virginia this weekend that would be great!!! #eventerproblems

— Katie Walker (@K8ie_3) September 30, 2015
On second though let's not go to Morven. It is a silly place. #eventerproblems #HurricaneJoaquin

— Kelsy F (@Kflew) October 2, 2015
As reader Margaret Koche put it: "Signs you're done riding for the evening. Clouds with fangs. Seriously. #eventerproblems"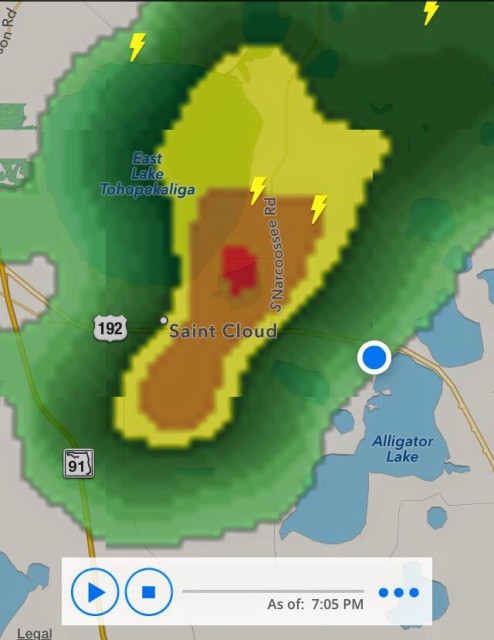 But hey, we do what we can. We suit up ourselves…
…and we suit up our horses…
…and maybe do some light construction work…
…and then we put on a smile and act like everything is perfectly fine and normal. Like, "Hey, this is great! Rain is the new sunshine!"
From Lauren Romanelli: "What single girls do on Saturday night…. Set up the jump field from their 11-year-old-Breyer-loving-dreams in the pouring rain! #singlelife #eventerproblems #wetfeet #FINALLYWEHAVEJUMPS"
Or, "Hurricane, no big deal! Just imagine that you're splashing through a great big water jump!"
Denial is a powerful thing. And then, there's the aftermath. That's when the REAL fun starts.
Good times. Go Eventing!
If you missed them: Volumes 1, 2, 3, 4, 5, 6, 7, 8, 9, 10, 11, 12, 13, 14, 15, 16, 17, 18, 19, 20, 21, 22, 23, 24, 25, 26, 27, 28, 29, 30, 31.

What's YOUR problem? Tweet it, Instagram it or share it on Facebook with the hashtag #EventerProblems for inclusion in the next edition of this series.
Go Eventing.